Asden's Luxury Apartments for Sale in Jerusalem 
Jerusalem has an abundance of luxury apartments for sale, but finding the perfect one isn't always a simple task. Luckily for you, Asden Israel has five luxury apartment projects in Jerusalem's most sought-after locations. Each location was carefully selected in order to provide long-term peace of mind and the added opportunity for high yields over time. Below you can find an in-depth explanation about each one of our Jerusalem luxury apartment projects so you can decide which one is the right fit for you and your family.
Interested in Learning More About Our Luxury Apartments for Sale in Jerusalem? Contact Us Today!
List of Luxury Apartments for Sale in Jerusalem
The Mesila: Luxury Apartments for Sale in The German Colony, Jerusalem 
Asden Israel is pleased to introduce our newest luxury project — The Mesila. Located alongside the lovely Railway Park in the heart of the German Colony, The Mesila offers a prestige lifestyle like no other. Adjacent to Emek Refaim, The Mesila is situated in Jerusalem's most sought-after, prestigious location. The Mesila project includes two breathtakingly luxurious 7-story buildings adjacent to the future site of the state-of-the-art Jerusalem Pool and Fitness Center.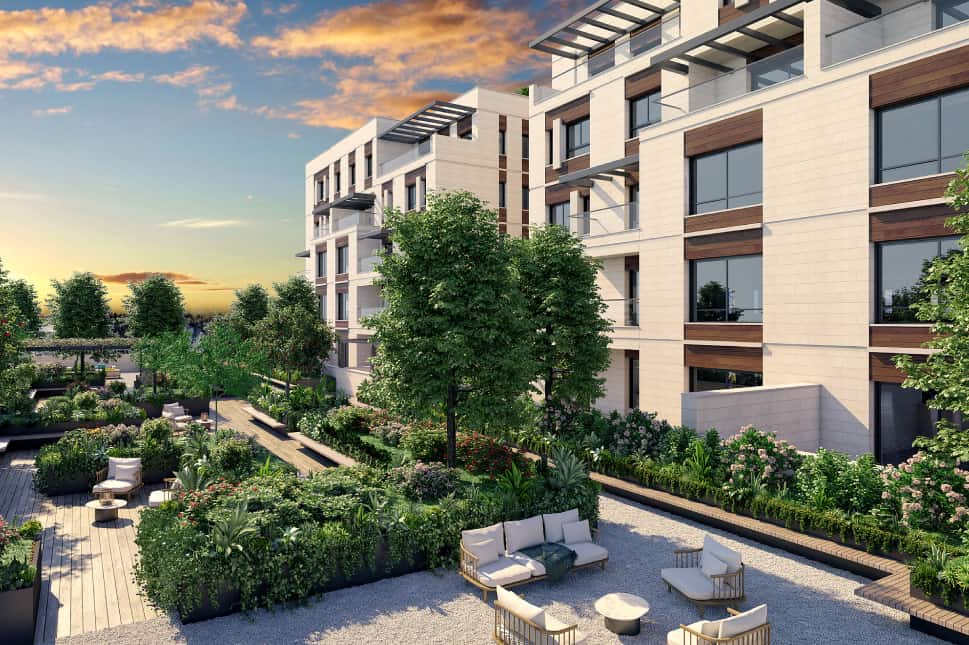 Every home features unparalleled design, built to the highest-level specifications. Choose from a selection of 70-sq m (753 sq.ft.) flats, spacious apartments and premier 250-sq m (2690 sq.ft.) penthouses.
The Surrounding, There's No Place Like It
Immerse yourself in the history and culture of the German Colony and surrounding neighborhoods.
Discover a unique recreational treasure built along the old railway line. The Mesila features seating areas, playgrounds, and drinking fountains. Perfect places to sit and enjoy this beautiful neighborhood. You'll love jogging, cycling, and exploring upon this beautiful boardwalk and dedicated bike path.
About The Mesila Project
Luxury Beyond Compare
At The Mesila, you'll have the chance to live a short walk from all Jerusalem's most treasured landmarks. You can catch a show at Jerusalem Theatre, shop at Mamilla, enjoy dinner at the First Station, and have a picnic at Independence Park. Walk to the Kotel and enjoy the convenience of the abundance of Shuls nearby.
Prestigious Living in the Heart of the German Colony
Designed by legendary architect Amazia Aaronson, The Mesila is the German Colony's most highly anticipated new residence. Striking architecture and fine traditional material cultivate a contemporary and timeless presence. Sharp, clean lines reflect modernism that is bold, yet warm. Large glass windows and balconies and terraces provide an incredible atmosphere. An atmosphere enhanced by the unmistakable energy of Jerusalem's most desired neighborhood.
About the German Colony, Jerusalem Apartments 
These exquisite luxury apartment designs are Jerusalem's finest. Whether a stylish and spacious 3-bedroom, a beautiful garden apartment or an inspired penthouse suite, you can find your perfect home here. Every suite boasts exquisite interior finishes, contemporary open concept floor plans and more. The Mesila is about more than offering one of Jerusalem's most luxurious apartment lifestyles. It's also about providing some of the city's most remarkable building amenities. There is a spectacular new 110 sq. ft. swimming pool and fitness center being built directly adjacent to the building. Residents will enjoy easy access to this state-of-the-art new facility when they call The Mesila home.
The exquisite architecture of Templar period buildings. The many trendy boutique shops and restaurants along Emek Refaim. Major landmarks such as the iconic Lev Smadar Theatre. There's always something new to discover in this historic neighborhood.
German Colony, Jerusalem Apartments for Sale
Park 8: Luxury Apartments for Sale in Baka, Jerusalem
Park Eight is an inspired new condominium community of unparalleled luxury and elegance in Jerusalem's most desirable neighborhood. Set just off of Bet Lechem Rd, in the Baka neighborhood, Park Eight offers an exclusive garden retreat that's just steps from Jerusalem's historic landmarks and modern attractions. Featuring eight stunning boutique condominium residences, ParkEight sets a new standard for luxury and elegance in Jerusalem.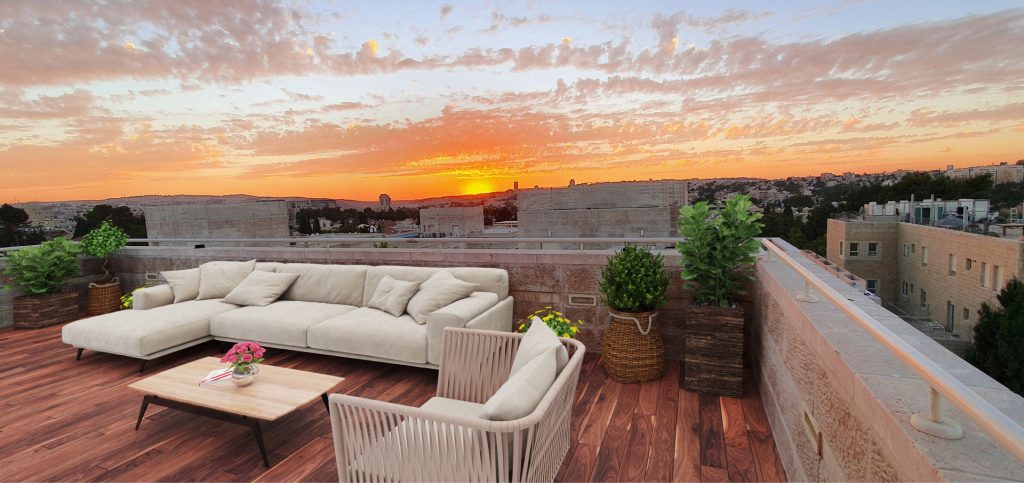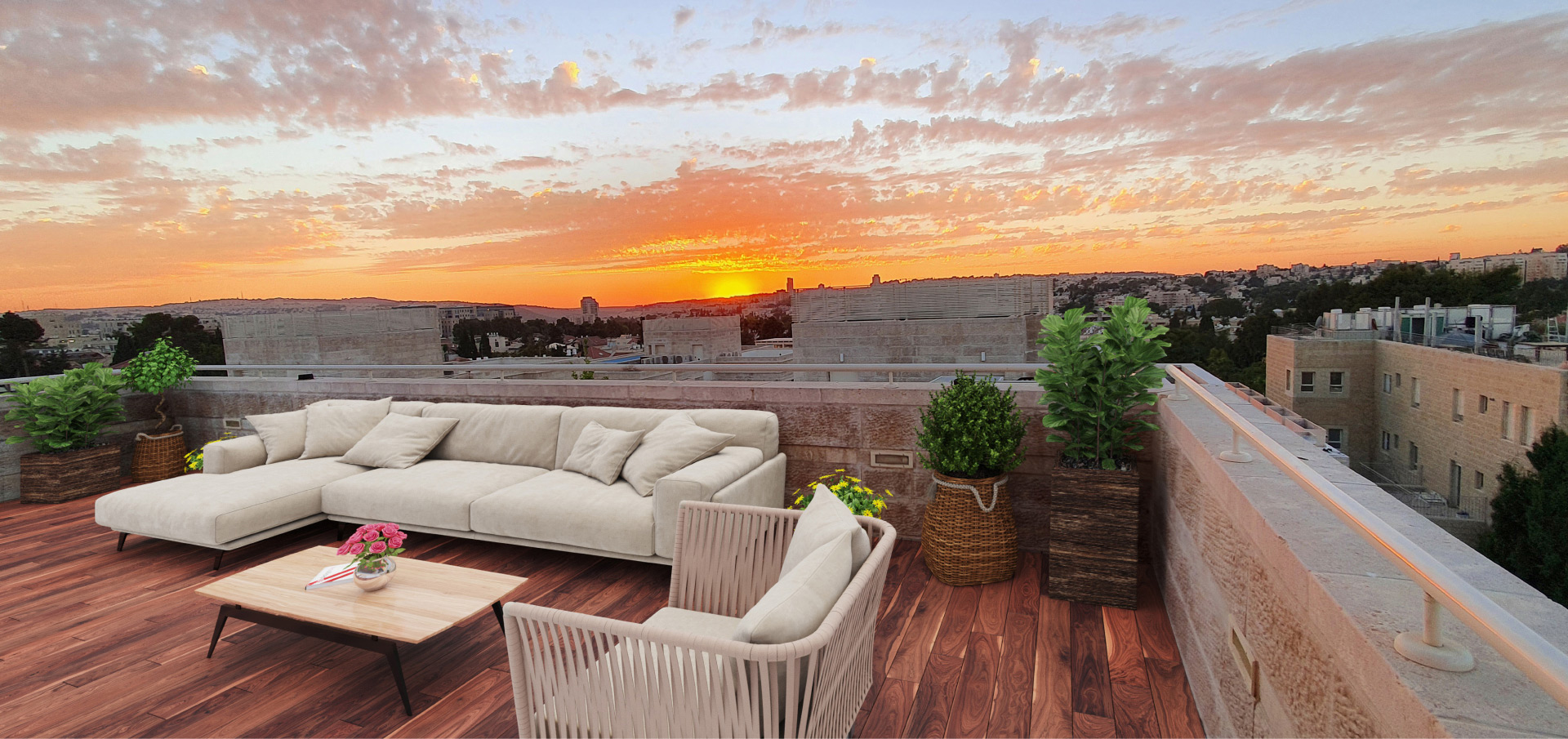 About Baka, Jerusalem
Central Boulevard surrounded by green landscaping including rich tree and plant life, state-of-the-art private gym, residence lounge including children's playroom, well-designed underground parking with direct elevator access to the apartment, modern Shabbat elevators, beautiful pastoral setting, including a large park with ample quiet seating, play areas and walking paths, bicycle parking to complement the adjacent Jerusalem bike path, close proximity to trendy shops, supermarkets, banks and cafes, walking distance to Jerusalem's leading hotels, entertainment and cultural areas, synagogues, and the old city.
Jerusalem's Baka is where East meets West, where old meets new, and where a glorious sense of history and prestige blends seamlessly with contemporary lifestyle creating a community like no other. It is where authentic architecture from the 19th century stands side by side with exclusive modern structures.
Baka is a neighborhood chosen by its residents because of its beauty, its charm, and its tranquil atmosphere. And it is here, in the heart of the neighborhood, that we are developing Park Eight.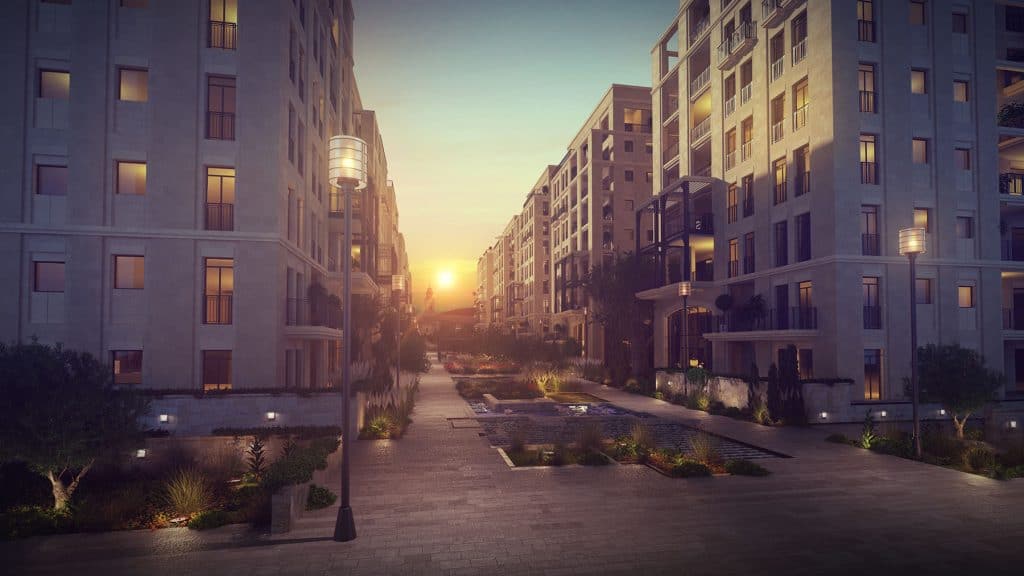 About Park Eight – Luxury Beyond Comparison
Park Eight is an inspired community of eight boutique condominium buildings ideally situated off the picturesque Bet Lechem Rd, in the Baka neighborhood in Jerusalem. A green pedestrian boulevard connects the residences, creating a stunning natural oasis that opens up onto a lush urban park. This unique setting is the ideal place to take advantage of the endless possibilities of life in Jerusalem.
The project's architectural style is like a microcosm of Jerusalem — a powerful meeting of opposites and extremes, of old and new, of history and the present, of city bustle and park-like peacefulness. The ambience, the tranquility, the convenient access, the quality of construction – all these features ensure that ParkEight will be the leading modern residential project – exclusive and luxurious, yet warm and inviting with a family atmosphere.
About Asden's Luxury Apartments for Sale in Baka, Jerusalem
Residents of Park Eight will benefit from the most advanced operating systems and quality materials ensuring an outstanding level of finish in each residence. In addition, units will boast features such as Sukkah balconies, gourmet kitchens, elegant master suites and elevators from the parking lot directly to the apartment entrance. Additional amenities will include a residents' lounge featuring a state-of-the-art fitness room and a leisure center for children, a spacious park, and – just as important – a devoted management company that will preserve the project's value for years to come.
Baka, Jerusalem Apartments for Sale
Romema: Luxury Apartments for Sale in Romema, Jerusalem
Among the main features of the project, which stretches across 18 dunams, is a new commercial boulevard that serves the residents and the surrounding area as well as a synagogue for the project's growing community. The result is a multifunctional complex, whose residents enjoy a luxurious residential environment, advanced municipal services and a vibrant, aesthetic atmosphere- with significant added value not only for the project, but for the street and the city as a whole.


Hatayasim: Luxury Apartments for Sale in Katamon, Jerusalem
Asden's HaTayasim project will turn a 1950's building into a luxurious and modern dwelling, giving its residents an opportunity to enjoy a perfect living experience, both indoors and out.
Old Katamon: Luxury Apartments for Sale in Old Katamon, Jerusalem
Old Katamon is a beautiful neighborhood in Jerusalem with an even more incredible community of people. Walking distance to Emek Refaim, synagogues, grocery stores and even the center of town makes for the perfect location. The time to invest in your Katamon luxury apartment is now. 
We are currently promoting a number of Demolition and Construction projects in the Old Katamon neighborhood of Jerusalem. The projects offer prime locations in an upscale neighborhood, with planning and execution to the highest standards of Asden Israel.
About Asden Israel – Jerusalem Luxury Apartments:
Asden Israel is Redefining Luxurious Jerusalem Living & Advancing Jerusalem Real Estate
Asden Israel is setting new standards for superior luxury design and construction in Jerusalem. Continuing the tradition and expertise of its Canadian parent company, Asden Israel offers a proven approach to the home design and development process. For over a decade, Asden Israel has transformed Jerusalem's high-end residential real estate industry by constantly striving to surpass clients' expectations.