WHERE TO LIVE IN JERUSALEM
The Best Neighborhoods In Jerusalem: Our Guide To Jerusalem Neighborhoods
Jerusalem is one of the most famous and oldest cities in the world. After thousands of years, the Jewish people have finally made a return to the city. Jerusalem is filled with rich culture, history, and spirituality and it's no longer a dream or prayer, but a reality for many. The only question that remains is, where to live in Jerusalem? Don't get me wrong, we should be thankful for the mere opportunity of getting to return to the city. But moving to a new country isn't a walk in the park, and if you are buying a property in Jerusalem, you want to make sure you find a neighborhood that's a good fit for you. Jerusalem neighborhoods are filled with life, culture, and famous sites, but they are also complex. Our goal is to help clarify the different neighborhoods in Jerusalem, so your journey can be made all that easier. Moving to Jerusalem should be an exciting experience; all you need to do is be prepared. We hope our guide for the best neighborhoods in Jerusalem will help with the first step in your journey.
KATAMON
Most famous for being the set of popular Israeli TV series 'Srugim'; Katamon hosts a number of well-known shuls including the Shteiblach, Ramban, Shir Chadash and Yakar and is a great area for young religious Jews. However, despite its reputation for being made up of completely young Israeli dati Leumi singles, it's actually quite eclectic. If you're looking for a 'mixed' area, Katamon is perfect. You'll find native Israelis, Olim, religious, secular, young, old, and more. Home to boutique cafes, shops, and bookstores, it's also an absolutely pleasant and beautiful area to walk around in. Katamon is developing fast though, so you may want to get in on the action, before prices go up!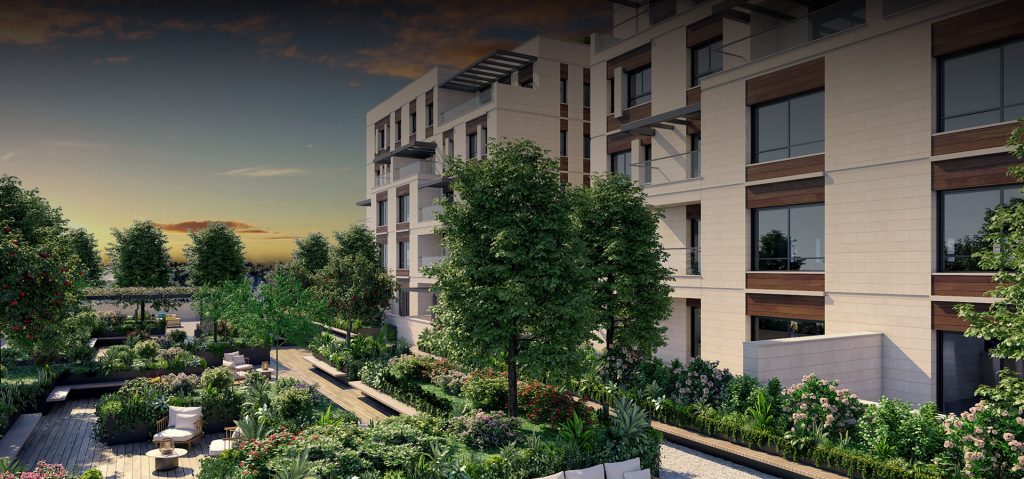 TALPIOT
Talpiot is a cool and unique mix of residential life, industrial stores, and nightlife. So whether you're looking for a night out with friends at the Yellow Submarine, looking for the best deal on a new bed, or looking for a quiet neighborhood walk, you can find it all in Talpiot. For the young and single, there are cool restaurants, blazing night clubs, music, and bars.  For families, Talpiot is home to some of the cities best schools, is in close proximity to the shopping mall and a number of major synagogues. It also has several bus lines to the center of Jerusalem. When it comes to real estate, Talpiot is also generally cheaper than its neighboring areas, so it is a great option for those looking to save as well.
THE GERMAN COLONY
One of the great wins of the German Colony is that you will be located right next to Emek Refaim Street. For those of you who haven't heard of the street, 'Emek' has it all. Fantastic restaurants, trendy shops, grocery stores, fashion boutiques, cafes, bakeries and busses directly to town and the central bus station. You'll also be just a short walk away from the First Station, where you can attend events, festivals, take classes and eat and drink. They even have a merry go round and bumper cars for the kids! But the German Colony isn't only highly acclaimed for its great geographic placement in Jerusalem. The area is home to some of the most prestigious housing and apartments in the city. On the outside you'll find mid-19th century architecture dating back to the German Temple Society who founded the area, but on the inside you'll find luxury and modernity. It's a stunning area that is green, peaceful, and perfect for families.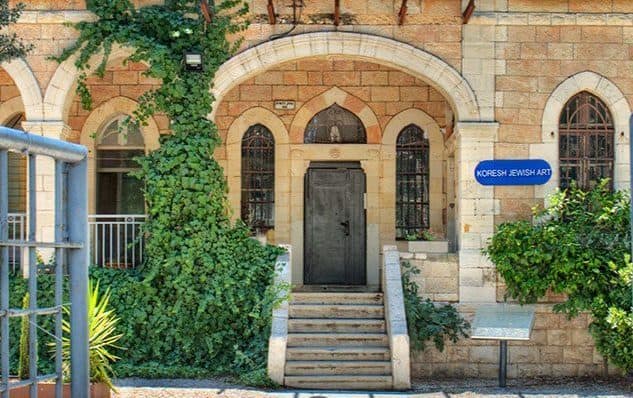 TALBIYA
Talbiya is a fairly upscale and luxurious neighborhood in Jerusalem, located between Rehavia and Katamon. The area is steeped in rich history and culture that is reflected in the homes and architecture in the neighborhood. The neighborhood is pleasant and quiet and filled with greenery, flowers, and public parks. You can easily walk to the Museum of Islamic Art or the Jerusalem theatre which are not far away. Relaxing cafes, bakeries, and fine dining options are in close proximity to the neighborhood as well. All in all, the neighborhood exudes elegance and if you're looking to not settle on living conditions, Talbiya may be a great option for you.
YEMIN MOSHE
Surrounded by nature, stone buildings, and cobbled paths, Yemin Moshe is one of the most magical and beautiful neighborhoods in Jerusalem. It's positioned overlooking the old city and offers the most incredible views from its borders. The area is filled with artists, galleries, studios and artisanal shops. Many also know Yamin Moshe for the acclaimed Montefiore Windmill that has become somewhat of a landmark amongst its inhabitants. The structure is steeped in history but is also a great stop for wine and cheese. There are only about 130 homes in the neighborhood, which keeps the area quiet, upscale and pleasant. The homes that are there are absolutely stunning and magnificent. While this may all sound like a village in the middle of nowhere, Yemin Moshe is just a short walk away from the old city and the center of town.
REHAVIA
Home to both the Prime Minister & President of Israel, Rehavia is one of Jerusalem's most beautiful and coolest areas. Azza, one of the neighborhood's main streets, hosts some very trendy restaurants, shops, and cool venues. It's a super lively area and very popular amongst the younger crowd in Jerusalem. Many of these restaurants are not certified kosher and open on Shabbat though, but if you're secular and living in Jerusalem, it's a pretty great option. And for those who are religious, there are a number of great kosher restaurants in the area too! Rehavia also hosts the Jerusalem theatre, where you can listen to the Jerusalem's Orchestra, see shows, attend events, and even watch movie screenings of some of your favorite classics. Rehavia is also green, pleasant, and beautiful to live in. On top of it all, it's just a short walk from the city center.
BAKA
Baka is one of Jerusalem's hottest neighborhoods for young and old Olim alike. Over the last decade, the neighborhood has grown tremendously. Wealthy American, French, and English Olim have built beautiful properties and revitalized the neighborhood. Derech Beit Lechem, one of the main streets in the area, is now filled with some of Jerusalem's new hot restaurants, designer stores, barbers and nails salons, fresh produce stands and much more. You'll find that throughout the year it's home to the occasional Jerusalem festival or holiday event. It's also in close proximity to some of the major synagogues for young Olim and not far from the major grocery stores and shopping centers. Of course, we'd be remiss if we didn't mention it's close proximity to the old train track. The track is always full of runners, couples walking, and kids playing. It's one of the stunning attractions that Baka has to offer.
NAHLAOT AKA HIPSTERJERUSALEM
Nachlaot is often known as the hipster area of Jerusalem. Filled with personality, spirituality, and history, there really isn't anywhere else quite like it. The area is made up of many artists, musicians, young Israelis and Olim, and often those looking for creative inspiration. One of the great parts about Nachlaot is that you are just a short walk away from the center of town and Mahane Yehuda (aka the shuk), which is part of the reason it attracts so many young Israelis. You can go out for dinner, grab drinks, go dancing, hear local bands and walk home at the end of the night.  The buildings and homes are unique and filled with almost as much personality as the people are, which makes it a pretty cool place to live.
When you're ready to explore some of Jerusalem's most beautiful areas and find you're next home in Jerusalem, we recommend you contact ASDEN. With years of experience in luxury real estate, you're moving to Jerusalem will be all that easier and get all the more exciting. Plus read more on living in Jerusalem, including "Jerusalem Architecture: From Ancient to Modern".
Contact us today to learn more about the best neighborhoods in Jerusalem.