Daily Life In Jerusalem
From abroad, life in Jerusalem may seem very foreign, backward, tense, and even scary. But for those who actually live in the city, their daily life is quite normal. They go to work, shop at local supermarkets, go to the gym, send their kids to school, eat out at local restaurants, drink at local pubs, pray at their community synagogue, and get together with friends and family. Despite conflict and terror depicted in Jerusalem on the news, every day life is really quite normal. 
At the same time though, Jerusalem is unlike any city in the world. It is the center of religion for Jews, Christians and Muslims and is the capital of Israel. It lives and breathes Jewish history dating back thousands of years. Jerusalem is a melting pot of Jews from all over and is a mix of flavors, traditions, beliefs, cultures, and dreams from around the world. Jerusalem offers a way of life that you can't find anywhere else. We can't possibly summarize all the city has to offer and elicit the true feelings you get while living in Jerusalem in this post, but we hope in this blog to give you a glimpse of what daily life looks like, so you can hopefully experience it one day for yourself.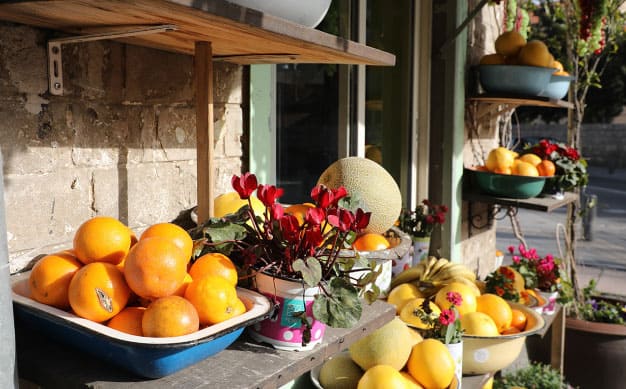 Who Lives In Jerusalem? 
Jerusalem sometimes mistakenly gets a reputation for being very homogeneous; a city filled with religious "daati" Jews, who by and large are all fairly similar. The reality couldn't be farther from the truth. Jerusalem is one of the most diverse cities in the world. And you don't need to explore different quarters or hidden neighborhoods, to come to this realization. You come across it in your daily life. In fact, you'll likely come across Jerusalem's diversity just walking down the street. Throughout the city, you will find a mix of not only chareidim (ultra- orthodox), daati (modern religious), and secular Jews, but also Muslims and Christians. You will interact with Israeli sabras (native born Israelis) and Olim (immigrants) from all over the world, including places like the USA, Russia, South Africa, Australia, the UK, France, Ethiopia and so many more. 
You don't need to search far and wide to find this diversity either. A local intra-city bus ride will likely have most of the above populations mentioned present on the bus. Daily life could include riding the bus to work with others of different ethnicities, religions, and national origins and going to work with both secular and religious Israelis. It may include picking up falafel from your local Israeli Sabra stand in the shuk, grabbing a cab with an Arab driver, and hitting the gym with your South African trainer. It may include helping the new British Oleh find the closest ATM and grabbing dinner for you and the family at your favorite american-style Kosher bacon cheeseburger joint. You couldn't avoid the rich diversity of the city if you tried. It is one of the many things that makes daily life in Jerusalem so special. It is a city filled with flavors, styles and traditions from all walks of life. It is a city that is always evolving, growing, and blossoming.
Working In Jerusalem
Depending on where you are coming from, working in Jerusalem may be very different from what you know and are used too. For starters, the work week is Sunday-Friday and not Monday-Friday. Work is also fairly casual in Jerusalem. Many go to work in t-shirts and shorts, and wearing a suit or tie is almost unheard of. There also tends to be a greater focus on work-life balance, as family-time and even one's social life and fun activities are held in high regard. 
Many companies are flexible when it comes to time off or leaving work early to pick up the kids from school. If you are a mom, most companies will grant 4 months of paid maternity leave with an option of two additional months unpaid, and some will even offer up to a full year maternity unpaid while holding your job. If you're coming from the States, this is likely much longer than what you are used to. 
If you are working in Jerusalem you will likely have off for the chagim (Jewish holidays) as well. Even in the office itself, work relationships tend to be less formal. Coworkers are friends and many companies have 'Yom Kefs' where employees go on outings to bond, have fun, and get to know each other better. Eating lunch while working at your desk is far less common and many employees join their coworkers in the courtyard of their office for lunch. Companies might even offer an online food ordering service where employees can order their food from a local restaurant together. 
Granted with all these benefits and flexibility, salaries in Jerusalem may be significantly lower than those in the USA, Europe, Australia, and even Tel Aviv. But daily life for those working in Jerusalem should hopefully be enjoyable, fulfilling, and not take up your entire life. That way you can enjoy all of the other benefits the city has to offer. 
Living In Jerusalem As An American
Most Americans get quite the culture shock when moving to Jerusalem. Sure, Jerusalem now sells Kleenex, Fruit Rollup, Root Beer, and American Eagle clothing, but it is no America. You won't find your Target, Whole Foods, Trader Joe's, and we still don't have Starbucks. As mentioned before, the work week here is Sunday-Friday, so you will have to say goodbye to those lazy Sundays too. And you may as well sell the lawn mower, because even if you had a Sunday in Jerusalem, you probably won't have any lawn to mow. You may also be a little taken aback about by the lack of barriers and personal space between your friends and even strangers. People you meet on the street won't hesitate to let you know how they feel about you, tell you what you should be doing, or even ask how much you bought your car for.  In Jerusalem, you likely won't find the same customer service you had in America either. Nobody is going to be shockingly nice and beyond helpful when you enter a store and you won't always get your money back with a discount on your next purchase after an unsatisfied order. You'll probably also have to compromise on space both in your home and throughout your everyday lives. Jerusalem can be a tight city and it's not well known for its spacious homes and buildings. 
Our advice to expats though is to not focus on the lack of 'America' in the city but rather on the beauty of 'Jerusalem' in it. Fridays become a special day with many going out for Israeli brunch and walking through the shuk in preparation for Shabbat. Many use their day off to hike through one of the many trails around the city or go swimming in nearby maayanot (springs). Others may not always give you the space you need, but you will find strangers offering help when you need it, inviting you to their homes for Shabbat, rejoicing in your accomplishments, and feeling your pain when you struggle. There may not be the space you are used to, but you will find people do alot more together. Whether it's sharing a meal, taking a trip, or building friendships, in Jerusalem, solitude is not an option. Jerusalem daily life is quite different from American life. It's got it's advantages and disadvantages. But if you can take a step back and appreciate Jerusalem for what it is, you may start to really enjoy all it has to offer.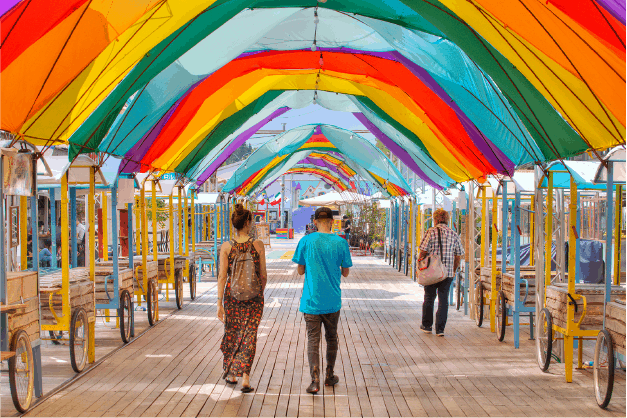 Typical Housing In Jerusalem
Like the people of the city, there really isn't one type of home you will find. There are numerous different neighborhoods with their own styles and building architecture. See our 'Our Guide To Jerusalem Neighborhoods' to learn more. With that being said, there are particular features you should be aware of. Size is an important factor for many in the city, as it is in particularly high demand. That is why most homes in Jerusalem are apartments and not houses. Listings usually include the number of square meters and how many rooms it includes. A typical apartment will usually offer 3-5 rooms but can also be quite larger. Because space is an issue, private parking is also a major perk for a home. Having a home with either private parking or available public parking can be a huge help, especially when you're in a pinch.
Other spatial amenities to look out for are storage units, high ceilings, and balconies. One of the great features you will often see in many Jerusalem apartments are beautiful mirpasot (balconies). Mirpasot gives those without a big backyard in the city a chance to get some fresh air, while also taking advantage of the city's amazing almost year-round beautiful weather. Plus if you are in the right spot, you may even get a balcony with a gorgeous view of the city and the Jerusalem hills. In Jerusalem, you will find a number of different housing styles, with some apartments and homes dating back to the mid-20th century, while others are new, modern, and even state-of-the-art. Read our post 'Jerusalem Architecture: From Ancient to Modern' to learn more. You don't need to go far to notice the construction and building developments going up almost everywhere in the city. As the city continues to grow, more and more newer and more elegant homes are being constructed. ASDEN for example, has been at the forefront of developing luxury neighborhoods in the city and setting a new standard for housing in Jerusalem. In today's age, you can find some incredible and beautiful homes in Jerusalem. With the right help, you can settle in your dream apartment in Jerusalem and create the home you always wanted.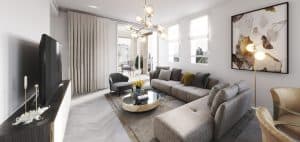 A Day In The Life
Jerusalem isn't all politics, conflict, and religion. Jerusalem is home to people from all walks of life, most of whom live relatively "normal" lives. After reading about daily life in Jerusalem above, we hope you have gained a better understanding of what a day in the life of a local Jerusalemite might look like. On the one hand, it's quite standard and regular. Locals go to work, shop, hang out with friends, send their kids to schools, and pay their bills just like anyone else would. On the other hand, Jerusalem offers a unique lifestyle in a unique and special city. The city is filled with traditions and cultures from around the world, emphasizes family and life, and locals feel like family. Strangers in the street watch out for one another and don't hesitate to offer a helping hand. It's a remarkable place. Jerusalem is a city filled with thousands of years of rich history and most likely many more years of history in the making. It may take some getting used to, but once you make the move, it won't take long for you to fall in love.