Since the beginning of the year, the Jewish Agency has received over 160,000 inquiries about immigration to Israel and over 40,000 new Aliyah applications; more than twice the number they've seen in recent years. They also saw a 41 percent increase specifically from western states and have had tens of thousands of people participating in virtual Aliyah educational sessions over the pandemic. According to estimates, an expected 250,000 individuals are predicted to make aliyah over the next 3-5 years. More Jews are also spending their gap year in Yeshiva and Seminary in Israel, more people are participating in fellowships, internships, volunteering, and taking university courses in Israel, and more people are choosing Israel to retire. Parents who used to visit their children for holidays, and families who used to just vacation in Israel during their summer, are now buying a second home in the country. According to a local mortgage broker, demand for property in Israel has in recent months "gone through the roof" and " while American Jews once looked at having a home in Israel as luxury, or a nice thing to have for the holidays, it is now seen as a necessity for those who can afford to purchase one". This past December, was one of the busiest months for real estate transactions in the country's history, with 13,400 apartments being sold in the month alone. In the second half of 2020, more than 62,000 homes were sold, the highest the country has seen in the last 20 years. More and more, Jewish people around the world are beginning to envision their lives in Israel. Why are so many people buying homes in Israel now more than ever? Here's what you need to know. 
1. Tech & Business – Often referred to as 'Start-Up Nation' and 'The Next Silicon Valley', Israel has become a world leader in high-tech, biotechnology, cybersecurity, VC, high-tech agriculture, AI, and a range of other industries. The country hosts offices from major global tech companies like Google, Apple, Microsoft, and Facebook and has over 90 Israeli companies listed on Nasdaq. Israel has more startups per capita than any other country in the world and continues to be one of the most innovative technological countries. Moving to and living in Israel doesn't just have to be for ideological reasons anymore and one doesn't necessarily have to downgrade their way of life. Moving to Israel can be a way for people to become successfully wealthy and advance one's career. With the tech industry booming, foreigners can work at some of the world's most innovative companies and maintain their standard of life. Additionally, with new promising business relations opening between Israel and the UAE, Israel is becoming a central hub for business in the middle east. A Gabriel Rotter, co-CEO of Castro so eloquently put it, "soon we will become a central axis of trade, like in the days of the Ottoman Empire". With new friendships and partnerships opening up between Israel and its neighbors, they open up new opportunities for business. In Israel today, you can have it all.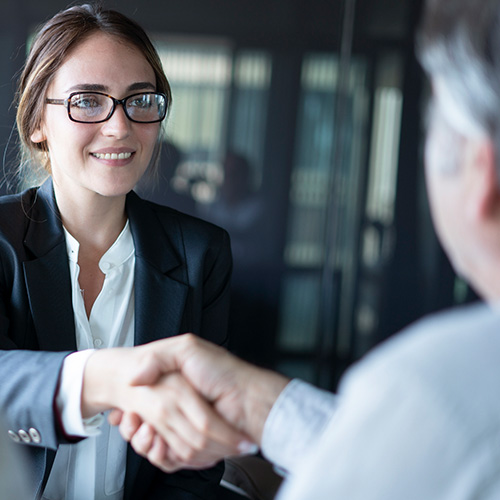 2. Political Unrest  – Without diving too much into politics here, and no matter which side of the aisle you may fall, it's pretty clear that American politics has seen better days. Tensions and political unrest are high in the US, and many are concerned about the country's future. Americans have become extremely polarized, close-minded, and in many instances resulted in violence to prove their point to the other side. With such chaos and disarray, many are losing their hope and faith in America. One look at the stock market and you can see the roller coaster story of American policy. For American Jews, many are looking towards Israel as a viable new home, even if it's just a second one. American's who aren't ready to leave their homes in the US just yet are purchasing a second home in Israel as security. In fact, more than 5% of Israeli property is owned by foreign residents, translating to billions in real estate investment. If you need to jump ship, Israel isn't such a bad place to land. 
3. Anti-Semitism – While Israel has many great things to offer, Jews from around the world are also migrating to the country for another reason – antisemitism. For many Jews in European countries, being Jewish is no longer safe. Jews from France, Poland, Belgium, Germany, and Ukraine are flooding to Israel by the thousands. According to a recent study, more than one-third of European Jews have considered emigrating in the last 3-5 years because of anti-semitism. Almost every Jewish school, Synagogue, and Jewish institution has armed guards at the doors and many avoid attending any Jewish gatherings out of fear. Europe has seen a rise in hate crime, anti-semitic attacks, and even anti-semitic language being used by politicians. Jews in Europe no longer feel safe as Jews. And while those in the UK maybe just a little bit better off, they fear that Jeremy Corbyn, head of the Labour Party, will win the next election cycle. Corbyn is a well-known anti-semite and anti-Israel politician and has become a serious candidate in the elections in recent years. As a result, more English Jews are buying homes in Israel. Even in the US, anti-semitism is on the rise. In a recent study by the American Jewish Committee, 35 percent of American Jews said they had experienced anti-Semitism in the past five years, and one-third reported concealing outward indications of their being Jewish. According to the ADL, Jews experienced the most anti-semitic incidents this past year than they have since 1979, with over 21,000 incidents of reported assault, vandalism, and harassment. No matter where one's home abroad is, antisemitism is growing and Israel is the safe haven they, unfortunately, may soon need. 
4. Investment – It is no secret that property in Israel doesn't come cheap. In the past, many families were waiting for 'the right time to buy' or for prices to drop. But after years of a stable growing economy and a strong real estate market, it's clear to many that prices are only going up. But perhaps more importantly, it's clear how good of an investment buying property in Israel really is. Israel hasn't seen a decrease in real estate in prices in over 10 years. Because so many people immigrate to Israel every year, the demand continues to grow, and property only goes up in value. Investing in property in Israel couldn't be a safer bet. Real Estate in Israel offers both stability and high capital gains. Many buy with intent to rent as well and can earn a passive income in addition to the rising value of their property. Israel is growing and developing at an unbelievable rate. It's no wonder so many people want to join them for the ride.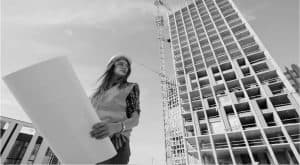 5. Working Remotely – The Post-Covid era is beginning in Israel and with it is coming change in the way Americans look at living in Israel. For many abroad, a common obstacle that prevents them from moving to Israel is their job. Many are afraid to leave their company, don't think they can transition their career in Israel and are afraid of starting new. If only they could keep their job in American and also live in Israel? In the pre-covid era that opportunity was rare, but in the post-covid era, the idea of remote work is a lot more plausible. Many companies are transitioning to more flex-work and in an effort to save on building costs, some are even moving to remote work altogether. Rachel Berger, Vice President of Employment at Nefesh B'Nefesh, remarked that "We've seen an increasing trend of people bringing their jobs with them to Israel, and it picked up a lot since COVID. With American offices emptying out and people working from home, employers are more open to remote work." Employers in Israel love the idea as well. With a bigger talent pool, they can search the world for the most optimal candidates. The post-covid world is opening up new doors for American Jews, perhaps most importantly, the possibility of living in Israel. 
All around the world, Jews are returning to Israel and building a home in the Jewish homeland; a move that so many of their ancestors before them had only dreamed of. Some are coming to Israel because of anti-semitism, others are moving to take part in 'Start-Up Nation', some are looking for a good investment opportunity, you have those moving to Israel to be with family, and many others coming to the country because of their religious faith. Jewish people from countries all over the globe are each returning or buying property in Israel for their own reasons. As Passover this year approaches, Jews around the world will soon read the Haggadah and conclude with the famous words cited by Jews for thousands of years before them – 'L'shana haba'ah B'Yerushalayim', next year in Jerusalem. In the past, these have just been hypothetical words in the hope of the Messiah. This year though, many Jews around the world will cite these words with a bit more confidence and admiration. For them 'next year in Jerusalem' isn't just theoretical, but a very real and true reality. To all our readers, we hope to see you soon and L'shana haba'ah B'Yerushalayim!